Care for people with a learning disability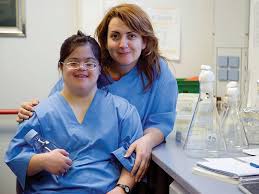 People who have a learning disability need to be confident that their support worker is understanding patient and trustworthy.
They may need help and encouragement with everyday activities including: personal hygiene, housekeeping, assistance with understanding and paying bills, social interaction and community access. 

At SSA Quality Care we have a proven track record of successfully working in this field from people with a mild learning disability to others who have very complex needs.