People with dementia and alzheimers
Care for people with dementia
People with dementia can often feel anxious, depressed and confused. The more everyone in their life understands what they are going through the better we can help them to manage this challenging condition. Our expert team is more than used to working with those suffering from dementia and making their lives easier and more comfortable.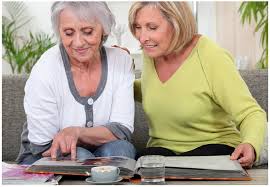 What we offer your loved one
We understand the challenges that people living with dementia face, and the pressures on the family that this can cause.

We will work with you to develop a personalised dementia home care plan that meets the needs of your loved one. Our well-trained care workers understand the needs of people with dementia and provide high quality care that helps them to stay independent.

Contact us to discuss dementia home care for your loved one

Our dementia home care plans take into account what's most important for people suffering from dementia, including:
Continuity of care
Support with memory and mental stimulation
Regular, nutritious meals
Help with shopping and cleaning
Tailored care to help your loved one stay at home, close to family and friends
Care for people with alzheimer's at home

Alzheimer's is a progressive disease of the brain that slowly causes impairment in memory and cognitive function. SSA Qualitycare aim to help with all symptons caused by this disease.
difficulty remembering recent events or conversations
apathy
depression
impaired judgment
disorientation
confusion
behavioral changes
difficulty speaking, swallowing, or walking in advanced stages of the disease