People with health problems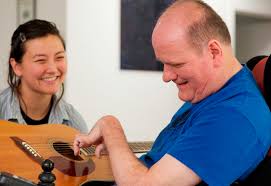 Although we are not qualified health professionals a lot of our work involves requirements where Social Care and Health needs overlap and we work side by side with District Nurses, Occupational Therapists and a range of other health professionals.
We have cared for people with many different ongoing health conditions, including Parkinsons disease, Motor Neurone Disease, terminal cancer, acquired brain injury and other serious health conditions. We provide bespoke end of life care.